Volunteer Training
---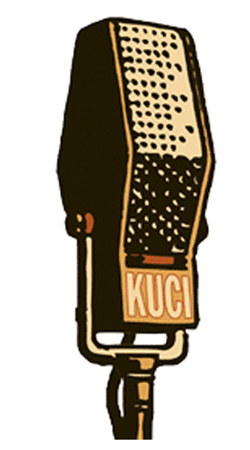 Are you interested in hosting your own music or talk show on Orange County's only public radio station? Or would you like to become a news reporter/producer? Then join us at KUCI's Online DJ Training Class for the Spring 2020 quarter, where you'll learn how to use KUCI's equipment, the ins-and-outs of FCC policy, and how you can create your own professional radio show.
Currently enrolled UCI students, staff, faculty, and emeriti are welcome to train in any of the four academic quarters during the year — January, April, July or October.
The training program for the Spring 2020 quarter officially begins with Session One on Wednesday, April 8th at 7 pm online at https://uci.zoom.us/j/228446652 (Meeting ID: 228 446) or on Friday, April 10th at https://uci.zoom.us/j/623229151 (Meeting ID: 623 229 151).  Each session will be held two times a week for 8 weeks in a row. Each session will run between 60 and 90 minutes. This class is open to UCI students, staff, faculty, and emeriti. No sign up is needed, just show up on the first night of the class.
Any other questions can be directed to training@kuci.org.
Volunteering at KUCI, requires that you successfully complete our training session and pass a written test.
In the session you will intern on existing KUCI programs, create a demo to apply for a program and learn about FCC, KUCI, and UCI policies in relation to the station. Completion of training does not guarantee that you will get a program.
For more information contact El Carlisle at training@kuci.org