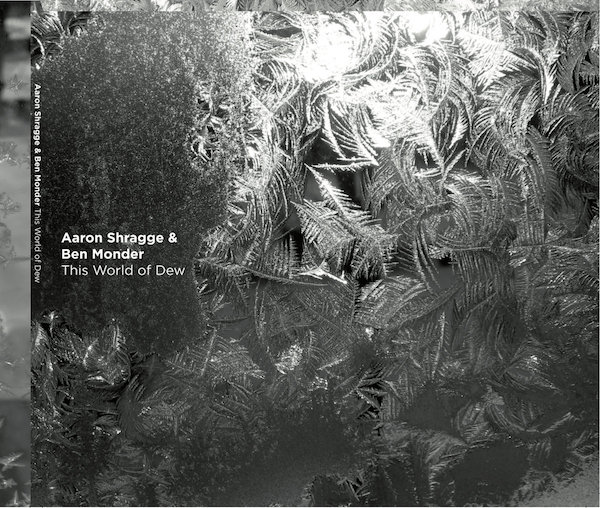 Jazz, Not Jazz | End of the Year Sweep
23 December 2018 Jazz : Not Jazz
---
Aaron Shragge & Ben Monder  – This world of Dew   – (Human Resource Records)
This suite composed by Shragge who plays the dragon mouth trumpet, flugelhorn, and shakuhachi is based on inspiration by various poets, Issa, Basho, Li Po, Son, and Bukowski.
Electric guitarist Monder, noted for his atmospheric and liquid style echoes Shragge's evocation of the melodies contained in human speech, revelatory thinking, and prayer. This is a deeply moving recording that I return to often in my personal listening, and I often play these generally very short tunes as bright moments to catch listeners attention.
---
Vinny Golia  – Music for Woodwinds and Percussion   – (pfMentum)
Golia multi-tracks a wide variety of woodwinds: piccolos and bird calls,  bass clarinets and soprano saxophones, various flutes and other wind instruments from multiple cultures, as well singing bowls and gongs. The effect is a timeless call to the spiritual echoing through infinite space and emanating from ancient caves celebrating the of existence the universal tribe of tribes.
---
Nicolas Masson  Colin Vallon  Patrice Moret  Lionel Friedli    –  Travelers    – (ECM)
Swiss saxophonist/composer/improviser Masson's quiet and moody tunes are like ice skaters in slow motion. Ephemeral, haunting, they seduce you with their sincerity. Pianist Vallon especially draws one into the music's dappled forest, and  Moret and Friedli on bass and drums swaddle the listener in a comforting fog.
---
Francois Houle/Alexander Hawkins/Harris Eisenstadt    –   You Have Options    _ (Songlines)
This trio, Houle, clarinet, Hawkins, piano, Eisenstadt, drums, performs in the twilit realm of free jazz meeting contemporary classical chamber music. In original compositions as well as in covers from Steve Lacy to Charles Ives these artists listen so intently to each other as they play that while they each ardently pursue individual voices they create harmonies beyond  tonal confluence.
---
The Toronto Jazz Orchestra –   20  –  (Self Released)
This celebration of the 20th year for this ensemble mainly features compositions by their conductor Josh Grossman.  This band evokes the melodic big bands of the Thad Jones/Mel Lewis era. The arrangements are spot on, the tunes classic romps and ballads, and the cover, a reworking of the Lennon/McCartney tune "Dear Prudence" is a lot of fun.
---
David Caffey Jazz Orchestra   –  All In One   – (Artist Alliance Records)
At the heart of this release is a suite of compositions for big band that extols the various immigrant cultures that created the United States. Starting with the blues, it also explores the life of European immigrants seeking a new life, and third world refugees escaping tyranny and starvation before ending in a celebration of our current diversity. The other tunes are rich and beautiful showcases for the skill and sensitivity of this master arranger/composer. Check out the funky delight "Diversions".
---
Jeb Patton  –   Tenthish, Live In New York     – (Cellar Live)
This is a swinging piano driven trio with be-bop and stride piano roots. Patton often plays with Jimmy Heath, and he has authentic chops. Besides his own smart and captivating work, (especially the title tune), he covers Ellington, Strayhorn, the king of Memphis piano, Phineas Newborn, and Richard Rodgers, all with his own sophisticated aplomb.
---