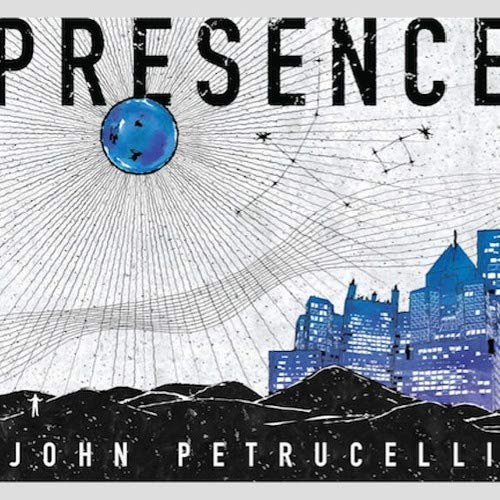 Jazz, Not Jazz | 12/12/18
12 December 2018 Jazz : Not Jazz
---
John Petrucelli   – Presence   – (Self Released)
Ambitious and astounding is this  2 CD suite by composer/saxophonist Petrucelli.  Working in a variety of formats and voicings from solo sax to quintet with a string section, this relentlessly melodic composition with spiritually referenced titles , ("Field of Heaven","Summon the Spirit"), was recorded at a live performance in Pittsburgh. Tune after tune tumble after each other in a manner near symphonic and they are all gorgeous. This is not meant as setting for celebrating the talents of Petrucelli as a soloist, although his playing is captivating, this about each performer's dedication to the music…the music is the star here, the players, planets, deep in reflection.
---
Charlie Haden/Brad Mehldau  –  Long Ago and Far Away    – (Impulse)
Recorded live in 2007, this is one of the finest of the piano/bass duets Haden so often recorded. Working with pianists from Hampton Hawes to Keith Jarrett, Hank Jones to John Taylor, Kenny Barron to Gonzalo Rubucalda, Haden has invited us to eavesdrop on some of jazz's most intimate and enlightening conversations. Here with Mehldau, thirty three years his junior, the discorporate  verity of the recording emphasizes their profound connection. They take Billie Holiday's standard "My Old Flame" through all the changes latent in the tune from sadness to resigned humor, from fond memory to slightly being pissed off at aging. The other tunes, mainly uber familiar standards, are all treated with the same compassion.
---
Andrew Rathbun Large Ensemble   –  Atwood Suites    – (Origin Records)
This two disc release appears to be commentary on the social and political environment of contemporary America. However, despite titles like "Two Islands", "Power Politics", and "Fractured", the work is neither pedantic or literal. Using some standard big band arrangements stripped bare and juxtaposed with more aberrant configurations and sung interjections, much of the music and lyrics reminds me of Leonard Bernstein's "Trouble in Tahiti". They both use popular musical conventions to shake us out of our stupor by reconfiguring them.
---
Rivers On Mars  –  Deja Voodoo   – (Ropeadope)
This is a 2017 release, but we just got it thanks to the nice folks at Ropeadope who sent us much of their back catalog as well as their currents. Rivers On Mars are Avram Fefer on saxes, the estimable Greg Tate, (Burnt Sugar),  on "loopadelics", On Ka'a Davis, guitar, Chris Eddleton, drums, Jason Di Matteo, acoustic bass. They are all credited as composers and while I am not certain, I think this was all improvised music. This is a stroll through a forest of beats with melodic animals scurrying between the trees only to be fully perceived in your peripheral vision.
It is a glorious melding of hip-hop, soul, and other black creative musics and so funky that the sweat of JB and King Sunny water this flowering garden of collards. It don't get no better…or realer.
---
Vinny Golia/David Mott  – "Have You Heard"  – (Pet Mantis Records)
These are baritone sax duets, each artists occupying a channel so you can identify them. However the effect is that of one solo instrument, one voice, one prayer. For me this is spiritual music, Sufi,Zen,Jewish,Gospel,Shaker,Coltrane, I can't tell or care. I only care that these tunes penetrate to my soul's core and vibrates and animates my communion with what is.
---
Aaron Goldberg  –  At the Edge of the World    – (Sunnyside)
Pianist Goldberg swings. That's all some folks want to hear in jazz, and for those folks he delivers in spades. But there is more to it than that. These tunes, mainly covers,when up tempo are fluid marvels, cascading rivulets, and when in ballad mode glide along like a sloop gently tacking in the breeze.  There are two Bobby Hutcherson compositions that get appropriate reverent readings in celebration of one of jazz's sweetest souls.
---