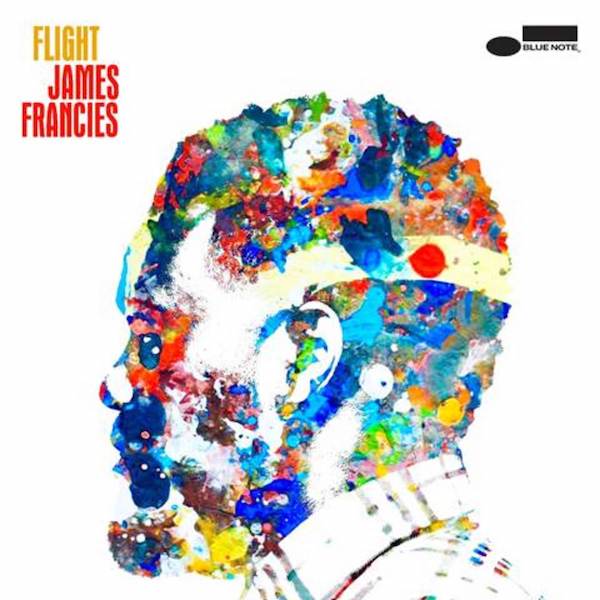 Jazz, Not Jazz | 10/24/18
24 October 2018 Jazz : Not Jazz
---
James Francies – Flight – (Blue Note)
At 22, composer-pianist Francies pushes past the ranks of the really wonderful pianists currently playing and stands near the front of the line. His playing style is personally precise, identifiable the way of a Tatum or Garner or Monk. It doesn't hurt to have players of the caliber of saxophonist Chris Potter spurring you on. Francies and his Bachian mathematical collaborators, especially drummer Jeremy Dutton and vibraphonist Joel Ross, are so deep in the pocket that you can feel the lint. Whether behind or in front of the beat, time variation in this music is not a stylistic statement, it is a re-adjustment of where the beat is itself. Lots of folks play this sway (pun intended), few as successfully, as organically. It's built into the music of the late romantics, Chopin, Liszt, and is the essence of Jarrett.
I once heard Joanne Brackeen say a good test is how a pianist "comps", plays with a singer or supports an ensemble rather than leading. Francies includes vocal works where his incandescent play integrates the tune, rather than dominating it, or simply providing framework for the singing. His cover of the Chaka Khan song "Ain't Nobody" fulfills the promise Robert Glasper made of integrating black musics into a new contemporary post generic nirvana without the self consciousness. There are lovely loping melodies on the tunes "ANB", and "Dark Purple" that haunted me. The electric piano on "Dark Purple" led me back to the remarkable experiment with the instrument done in its early days, Oscar Peterson's "Solar Winds".
Orrin Evans and the Captain Black Big Band – Presence – (Smoke Sessions)
The good folks at Smoke Sessions make live recordings, most often at the New York venue Smoke, (2751 Broadway next time your in town). This was recorded elsewhere, but the superb sound quality and real time feel that characterizes their releases remains. In this case the superior swing of this ensemble which features KUCI favorites trumpeter Josh Lawrence and saxophonist Troy Roberts, is led by pianist and arranger Orrin Evans. I'd like to note. however, that my two faves on this disc are arranged by Lawrence, "Question" and "Answer". They harken back to the Mingus bands. The energy is never forced, the enthusiasm in the play is authentic and compelling. The real thing.
Enrique Haneine – The Mind's Mural – (Self-Released)
Compose Hanine (playing drums and percussion on this release) travels down the harmelodic trail on this release, which I choose to interpret as an homage to Ornette Coleman. Haneine was born in Mexico, and playfully echoes Latin rhythms, but his music ultimately is anchored in the kaleidoscopic juxtaposition of exclamations and elisions that denote jazz as experiential variation. Catherine Sikora on tenor and soprano sax snakes through the tunes weaving cohesion and reflection throughout.
John Daversa Big Band – American Dreamers: Voices of Hope-Music of Freedom – (BFMjazz)
Trumpeter/arranger Daversa is not only a Grammy nominated recording artist, he is an distinguished educator, most recently at Cal State Northridge, and currently at the Frost School of Music at the University of Miami. Perhaps it was those experiences that led him to assemble DACA recipients to perform with his band on this adroitly arranged collection. These are familiar songs, pop, folk, and rock, given the Daversa treatment, which is to deconstruct the music and emphasize the beating core of the tunes. Interspersed between selections are testimonies from DACA recipients that stress their commitment to this country. Three cuts stand out, "Living in America", "Immigrant Song" and "America".
Judith Owen – redisCOVERed – (Self Released)
This Welsh singer/pianist takes pop and rock tunes and reinvents them to suit her voice which is pretty damn fine. She takes crap and turns it into bronze if not gold with her great arranging skills. I really believed "Smoke on the Water" for the first time in my life. The best cut however started out brilliant, Joni Mitchell's "Cherokee Louise", the finest "Me Too" song I know.
---