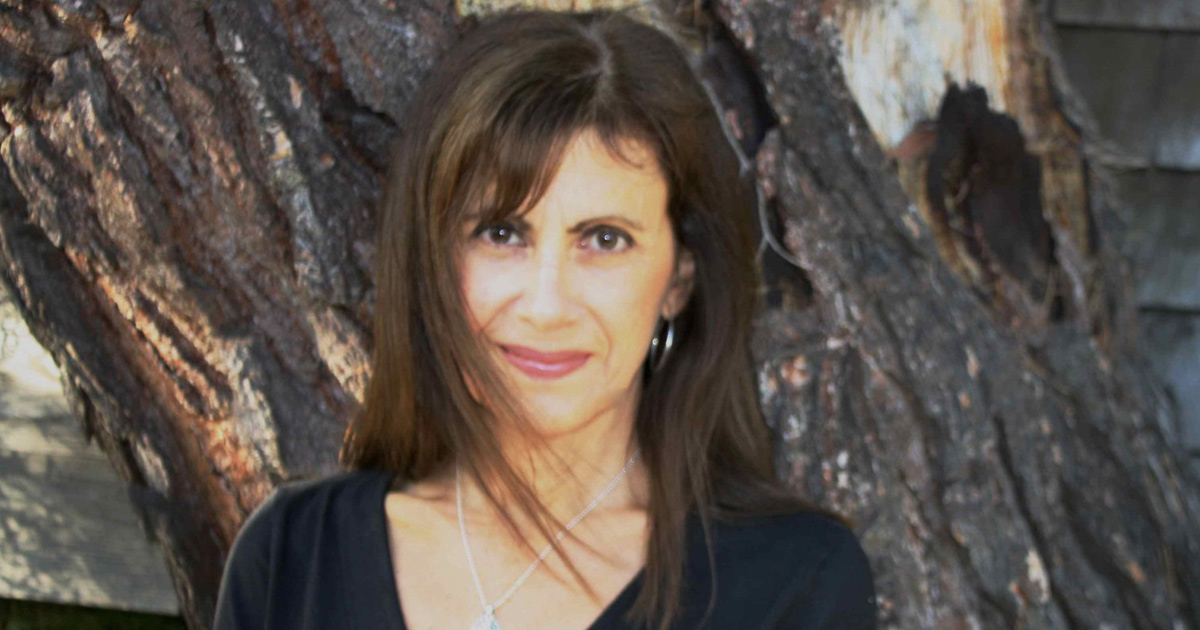 Barbara DeMarco-Barrett | Writers on Writing
27 July 2007 Host Spotlight
---
by Mari Frank
Barbara DeMarco-Barrett has been our celebrity interviewer for "Spotlight" for our many dedicated DJ's here at KUCI. After I had the privilege of being "in the light"  a few months ago, I asked Barbara if she would allow me to shine the light on her too. She finally graciously consented to this dialogue and showcase.
Have you ever dreamed of writing? What's stopping you? Fear of rejection? Perhaps you think you can't fit the time into your schedule. Or perhaps you need inspiration to make your publishing life a reality.
If you want great advice and super motivation, you must tune into Barbara DeMarco-Barrett's public affairs radio show, "Writers on Writing" right here on KUCI every Wednesday morning from 9-10 AM, 88.9 FM in Irvine and kuci.org on the web. Barbara's philosophy is: "The deep desire to write is all you need to begin. Its power over you is bigger than the power of rejection."
Barbara DeMarco-Barrett is one of KUCI's most seasoned DJs. She's been the host of "Writers on Writing" for 10 years. The show, featuring noted authors and literary agents, is heard worldwide and streams live at a KUCI.org . It also podcasts on iTunes. Barbara teaches creative writing at UC-Irvine Extension and won a Distinguished Instructor Award in 2001.
An accomplished author herself, Barbara DeMarco-Barrett's first book, Pen on Fire: A Busy Woman's Guide to Igniting the Writer Within was released by Harcourt in October 2004. The book landed on the Los Angeles Times Bestseller List the week of October 24, 2004. In April of 2005, it won the American Society of Journalists and Authors Outstanding Book Award.
Barbara has been editor of The ASJA Monthly, the official publication for the American Society of Journalists and Authors, for four years. She has published nonfiction in the Los Angeles Times, The Writer, Writer's Digest, Poets and Writers, Westways, the Toronto Sun, and the San Jose Mercury News.
Barbara is also a professional speaker. She has been a keynote speaker or panelist at many nationwide venues, including The Los Angeles Times Festival of Books, Chicago One-on-One Writers' Conference, the American Society of Journalists' and Authors' Annual Writers' Conference in New York City, San Diego State University Writers' Conference, and many more.
Mari Frank: You've had a show for quite a while. How long has it been, and how did you become a KUCI Public Affairs host?
Barbara DeMarco-Barrett: My show turned 10-years-old this past April. Amazing! I learned about the station when I was writing for Orange Coast Magazine. I did a feature for the magazine on Ava Park, the founder of Orange County People for Animals. She had an animal rights show and one day I came with her to observe her doing her show and learned of the station. Not long after that I decided I wanted a show on writing. I loved shows with authors but rarely heard one I liked, aside from Fresh Air. I wanted to create a show that I'd want to listen to…  and I do listen to it when my guest host Marrie Stone takes over.
MF: How has KUCI changed since you were a freshman PA host?
BDB: The premises are much cleaner now.
MF: How did you decide on format?
BDB: I wanted to use the interview format rather than call-in because an hour… or a half hour (sometimes we book one guest for an hour; more often we have one guest per half hour)… moves by rather fast. Without a call screener, call-ins could waste a lot of time, and I also didn't want a show that was more about the interviewer than the guest. I didn't want a show composed of sound bites, either. I wanted to have a show where the guest was welcome to be long winded.
MF: What do you like best about doing your show?
BDB: I talk to authors, literary agents, and poets that I wouldn't run into otherwise. I'm more of an introvert than an extrovert and would never email or call an author to ask to pick his or her brain. So my show is my own personal MFA program. I learn so much from my guests. Most of all I learn that there is not one way to write or publish but many, many ways.
MF: Who have been some of your most exciting guests?
BDB: That's a hard one. Each is a different experience and I love so many of them.
MF: How do you choose your guests? What do you look for in a great guest?
BDB: I choose authors and agents I find interesting, people I want to talk to. I tend to go for authors who are rather underexposed rather than overexposed. I also tend to favor novelists and short story writers, and authors of narrative nonfiction. I almost never do self-help or how-to authors.
MF: You also teach writing at UCI extension; how is that?
BDB: I've taught at UCI for seven or so years. Along with my show, it gets me out of the house.
MF: Have any of your former students published? Have any of them been guests on your show?
BDB: Yes, more and more have. Probably the most well-known is Phil Doran, who wrote The Reluctant Tuscan: How I Discovered my Inner Italian. He was on the show and the interview is podcast at my blog . Lynette Brasfield is another student who has a book out: Nature Lessons, and Allison Johnson, The Way Home and My Self-Confident Baby. Many have been published in newspapers and magazines. The list goes on.
MF: What else do you do in real life?
BDB: So, you're implying radio is not real life… Okay, then! I have a soon-to-be 13-year-old son, Travis, and a blues/jazz musician husband (who sings the song, "Come Back Baby," at the half), two tanks of fish, and two cats. In real life I read a ton, knit a bunch, and am an Angels baseball fanatic, as are my son and husband. I teach a couple of private writing workshops in my home, am working on another book as well as freelancing for magazines.
MF: What do you hope your listeners will experience from your shows?
BDB: When I hear from a listener who says my show has become their classroom, I love it. That's exactly what I want to hear.
MF: Tell us about your own writing and what you've published?
BDB: My first published book, Pen on Fire: A Busy Woman's Guide to Inspiring the Writer Within was published by Harcourt at the end of 2004. It's not the first book I wrote, though. I've two unpublished novels that I wrote prior to Pen on Fire. I'm working on a third novel, Starletta's Kitchen, and do hope this one makes it to the marketplace. I'm also marketing a spin-off journal to Pen on Fire that I hope finds a home. I've published a ton of articles and essays, mostly in writers' magazines of late: Poets & Writers, The Writer, Writer's Digest. I have a couple of pieces due for Westways Magazine, which is exciting since I used to be a travel writer and am beginning to do that type of writing again.
MF: What are the three top things aspiring writers should do?
BDB: Keep their butt in the chair, learn to love first drafts, and understand that it only takes one yes to send them on their way.
MF: How do see your own show evolving?
BDB: It's already been evolving to including a co-host. Right now Marrie Stone is my guest host, which is great because she conducts a great interview and asks all the same questions — and more — that I would ask. I may also be changing the time to a morning time slot in the fall, if one comes available.
MF: What would you love to see happen at KUCI?
BDB: I'd like to see the station become more known, especially around Orange County. I hear from so many listeners from around the world who find my pod cast on iTunes. I'd love it if more from listeners from the O.C. listened.
MF: Usually you are the one writing the spotlight on DJ's here at KUCI. How does it feel to be at the other end of the microphone?
BDB: Well, first off, as you know, I put off answering these questions for months (I'm sorry!), so it must feel strange. But this has actually been fun.
— July 27, 2007
To learn more about Barbara DeMarco-Barrett, visit her book's website as well as her website. You can also view and participate in her blog.
---
Mari Frank, Esq. is thrilled to showcase Barbara's great show and talents. She thanks Barbara for her time and efforts. To learn more about Mari's show, which airs every Wednesday evening from 5-6 PM on KUCI-FM, visit the show's website in addition to IdentityTheft.org.).
---