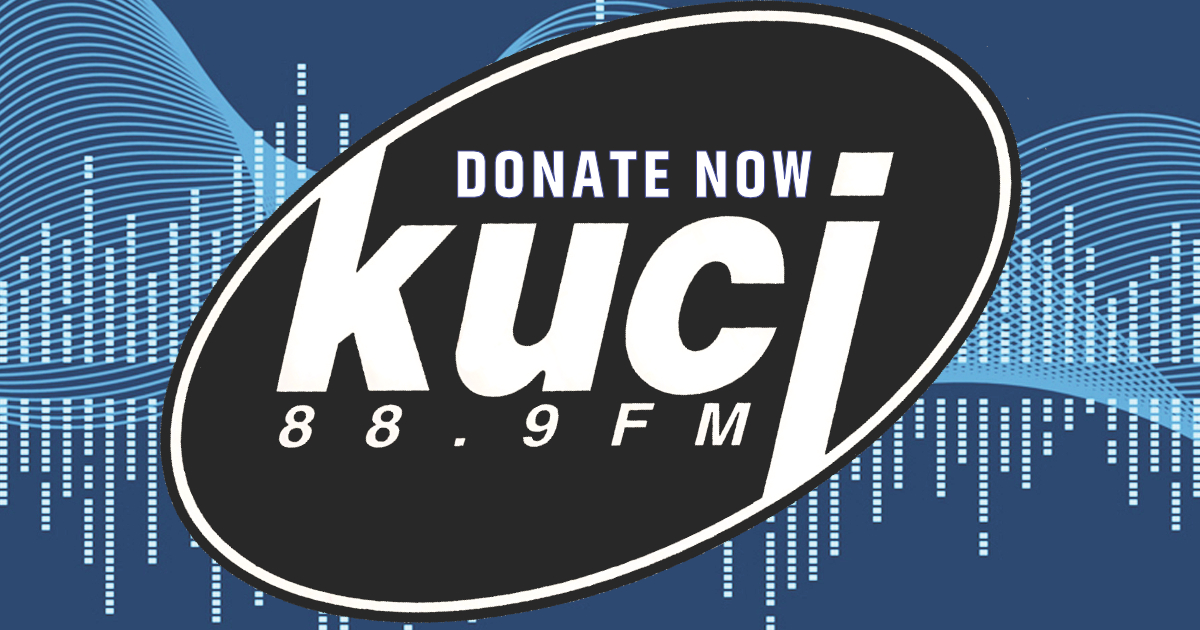 Support Freeform Free Speech Radio
24 July 2023 Featured
---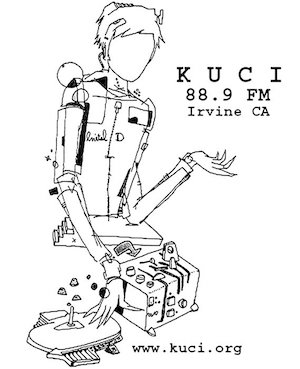 Thank you for joining the KUCI family.
As always, your donation will help keep KUCI's outstanding lineup of freeform free speech radio on the air and online.
Your tax-deductible donation will help us continue our one-of-a-kind programming
You can visit UCI's egiving site to make your donation.
You can also write a check payable to KUCI and mail it to:
KUCI 88.9 FM Fundraising
PO Box 4362
Irvine CA 92616
KUCI, a non-profit station, broadcasting from the University of California at Irvine, offers an extraordinary lineup of talent on the air and online. As one of the very first radio stations to broadcast via the internet and one of the first iTune podcast stations, KUCI continues to provide the widest array of voices and music imaginable.
Since its beginning in 1969, KUCI has produced non-commercial talk and music programs that expand the sonic universe of its listeners, introducing groundbreaking artists and thinkers before their work hits the national and international spotlight.A station that always takes pride in setting trends, KUCI stays on the edge of rock, reggae, world, classical, punk, experimental, indie, goth, jazz, folk, political right, middle, left, and everything in-between.
Authors, comedians, actors, directors, artists, musicians, scientists and politicians — Mikhail Gorbachev, Nels Cline, No Doubt, Paul Krugman, David Lynch, Mike Watt, Joseph Wilson, Busta Rhymes, Janeane Garofalo, Anne Lamott, DJ Shadow, Jon Lovitz, Jurassic 5, Rilo Kiley, Akron/Family and Monty Python's Flying Circus have all been guests of KUCI early in their careers. Today, our staff continues to bring innovative and under-represented music and ideas commercial-free to Orange County and the world.
Non-commericial, freeform music and community programming is crucial to the radio landscape, the community, and the world. Your support plays a major role at one of the most adventurous radio stations on earth.
Thank you for becoming part of the KUCI family.
If your donation qualifies as a charitable contribution, a gift receipt for your financial records will be sent to you in the mail. Please consult your tax advisor for more information.
---
Artists first heard on KUCI before hitting commercial radio include:
The Pretenders
Elvis Costello
The Clash
Alice in Chains
X
Blondie
Depeche Mode
Death Cab for Cutie
Rilo Kiley
The Police
Talking Heads
Oingo Boingo
The Violent Femmes
The Cure
Devo
Red Hot Chile Peppers
New Order
The Beastie Boys
The Pixies
Green Day
Concrete Blonde
U2
R.E.M.
Goo Goo Dolls
Metallica
Motley Crue
The Cult
Guns & Roses
Faith No More
Pearl Jam
Nine Inch Nails
Nirvana
Smashing Pumpkins
Offspring
No Doubt
Sublime
Beck
KUCI's Public Affairs programming features the most prominent authors, academics, artists and activists of our time. Voices featured on KUCI include:
Mikhail Gorbachev
Garrison Keillor
Joseph Wilson
Janeane Garofalo
Anne Lamott
Jon Lovitz
Paul Krugman
David Lynch
Ray Bradbury
Cesar Chavez
Monty Python's Flying Circus
Michael Albert
Benjamin Barber
Medea Benjamin
T.C. Boyle
Noam Chomsky
Alexander Cockburn
Mike Davis
John Dean
Barbara Ehrenreich
George Galloway
Robert Fisk
Paul Gilroy
Amy Goodman
Nat Hentoff
Arianna Huffington
Paul Krassner
Dali Lama
Le Tigre
Nativo Lopez
David Lynch
Robert McChesney
Mark Krispin Miller
Ralph Nader
Kevin Phillips
Seymour Hersh
Scott Ritter
Howard Zinn
---