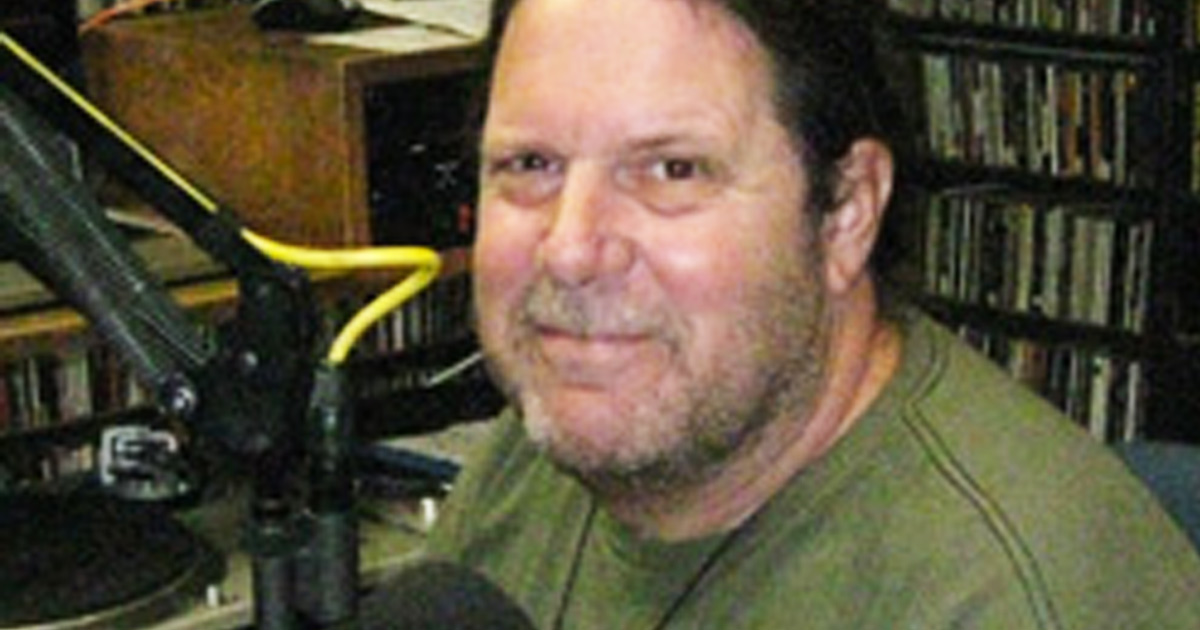 Richard Heintz aka DJ Yogi | Roots and Riddims
4 May 2013 Host Spotlight
---
What is the best part about doing your show?
The best part of my show is when someone takes the time to actually call in and say how much they enjoy what I am playing, I take a long time preparing a playlist, so when someone takes the time to call in, I know I'm doing something right! Like I keep telling my listeners, this is not "my show." It is your show. If not for the listeners, the show would die.
Usually, I start the show with some old rock steady and move into a roots reggae, rub-a-dub style, and closing out with more current selections, sorta like a history class of music. I want my show to flow like a river.
Any bands or reggae artists you particularly like?
Some of my favorite artists include:
Burning Spear
Peter Tosh
Fully Fullwood
Tony Chin
Culture
U Roy
Alton Ellis
Gregory Isaacs
Pat Kelly
Marcia Griffths
Etana
Pat Kelly
and I can not leave out
The Grateful Dead,
Howlin Wolf
Bob Dylan
Pink Floyd
I guess you could call me a Dread Head!
In my younger days I was always going around from town to town with a ticket in hand to see my band,
The Grateful Dead. When Jerry Garcia died, it was never the same.
I always listened to Reggae music, and when Jerry died, that's when it all really hit me — Reggae Music, When It Hits, You Feel no Pain…
Talk about Reggae for a Reason and how people can get involved.
Every Sunday afternoon, Don The Beachcomber, offers a rare treat to guests: Live roots reggae performed by professional and some may say, celebrity, musicians.We are stumped to answer the often-asked question, "What's the name of this band?" because these musicians are just a group of guys who have been friends for decades, coming together every Sunday for two reasons: They love to jam with each other and they are passionate about bandleader, Fully Fullwood's cause, Reggae For A Reason.
Having traveled on tour for many years, Fully has seen much poverty and homelessness throughout the world. He was horrified to discover that the same conditions exist for children in the US and specifically in Orange County CA, one of the richest counties in the nation. It is estimated that today, there are over 28,000 homeless youth in Orange County alone. Astounded by these numbers, Fully had to act. He founded Reggae For A Reason in February 2011. Fully's contribution to this cause starts with his weekly reggae show held every Sunday at Don The Beachcomber. During these shows, we collect donations from our supporters of clothing, personal hygiene and first aid items, non-perishable food, blankets, sleeping bags, backpacks and toys which we deliver to local organizations working directly with homeless youth. These weekly events showcase and attract some of the finest reggae artists around. In addition, Fully produces regular special events and fundraisers to further help the cause. Check it out.
Reggae For A Reason is fortunate to have the support of our wonderful community. You can help our cause in several ways. Whether attending our weekly show, volunteering, participating in a fundraising event, or making a donation, your support is greatly appreciated.
Are there particular clubs or venues you go to to see reggae bands?
I like going to The Belly Up in Solana Beach, The Dub Club Echo Park, Don the Beachcombers in HB (Reggae for a Reason). I go every Sunday. I am very involved with this and very passionate about our goal: to end youth homelessness.
The Coach House in San Juan Capistrano gets lots of great reggae acts and I support them, as well. But I don't care for their lay out. Seats and tables right in front of the stage — bad bad bad.
But they get the acts!
Mozambique is also a great place for a show that always ends early, which is great as their showss are always on Sunday evenings.
My favorite is the summer festival season.
I will try to go to as many as my wallet allows. Those include my favorite — and it is not a reggae festival! —The Doheny Blues Festival in May. Love it! O nly missed two shows in its entire 15 years!
The Sierra Nevada World Music Festival in Boonville, CA, in June, Reggae on the River, in August, Monterey Bay Reggae Fest in Sept. Tribute to the Legends in San Diego is always a treat two days and nights of nonstop music right on the bay in February
Who are your listeners — if it's even possible to know.
A lot of my friends tune in and support the show, and I greatly appreciate that they take the time to tune in and listen to our show.
Since I have started Roots and Riddims, it seems to have created a community with a wide range in age, from young to the not so young who all have an appreciation for conscious roots reggae music. They look forward to each week's show and take me with them for three hours to be a part of their day. There is not much reggae music on the air these days and I am honored to be a part of the family to keep reggae music alive and on the air.
Do you take requests?
Yes, The request line is ALWAYS open. The Message is in the Music.
What's the dial on your radio tuned to (other than 88.9, that is)?
Honestly, I listen to very little radio. I find commercial radio mind numbing,
NPR, for info talk shows, but other then that, I have CDs in the car and on the iPod.
At Home I tune in to Sunshine Reggae on podcast. Where I live I get next to no radio reception other then 88.5 KSBR, and I really really really don't like their style of music at all. So it is Direct TV music channel, unless I break out the lap top and play:)
Do you have favorite shows at KUCI?
Ok, I do enjoy Sheldon Abbotts Cure for the Blues, Jason's show Innamissions, and of course The Dread Zone with Jarret. I tune in to these show's quite often. I also really enjoy Roland's Show The Gospel Soul Train. Good music, better message.  Again,The Message is in the Music 🙂
What is the best part about having a show at the station?
Having my own program is a dream come true. I have wanted to be in radio my whole life, just never had the chance or the time to devote to such a huge commitment.
It was not until I met DJ Big Jim (who has since left the station to pursue life outside of Orange County.) It is him that I have to give thanks to for encouraging me to pursue my goal of having my own show.
The best part about having a show at KUCI is the camaraderie that I have gained with several other DJs, knowing that Roots and Riddims is helping to keep reggae music alive, and that I am building a positive influence with artist and promoters within the reggae community, which is starting to become a go-to for artist to conduct interviews.When I have a artist in the studio, first thing I always do is welcome them as if they are in my own home, and try to create a friendly atmosphere so the artist will open up and want to come back again.
This format seems to be working rather well and I hope it continues to grow for many years.
— May 4, 2013
---
Barbara DeMarco-Barrett is host of "Writers and Writing" Wednesdays at 9 a.m. PT. She is founder of the Pen on Fire Writers Salon and author of Pen on Fire. Her story, "Crazy for You," is anthologized in Orange County Noir (Akashic, 2010). More at penonfire.com. If you're a KUCI DJ or Public Affairs host, and wish to be featured in this spot, email email Barbara .
---