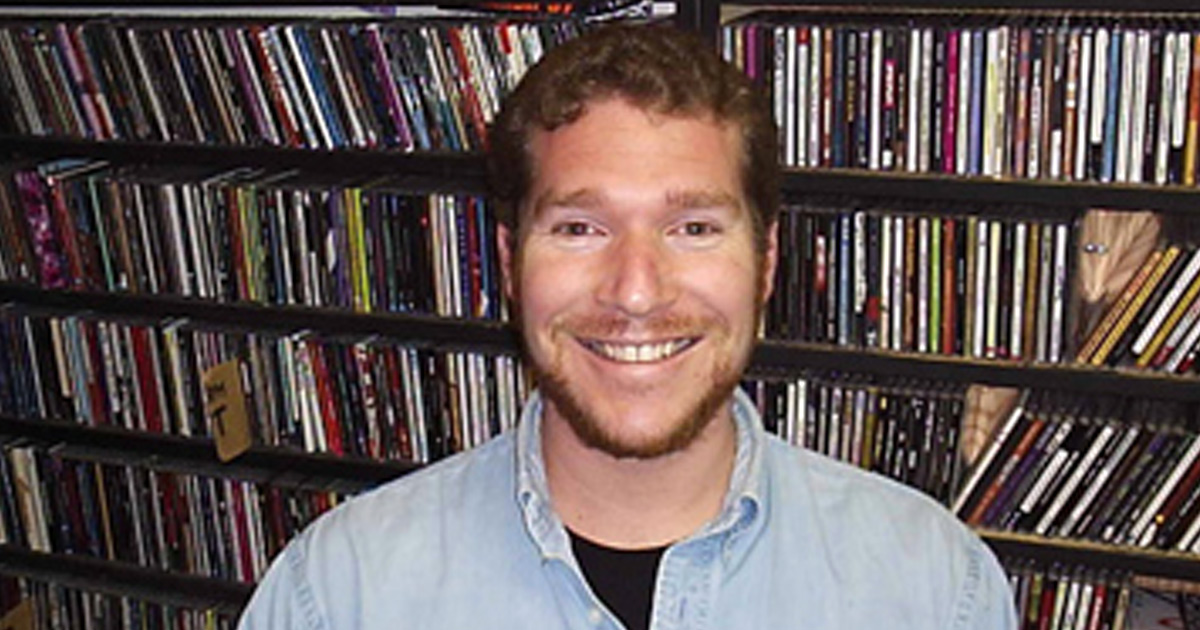 Jarret Lovell | The Dread Zone
25 March 2014 Host Spotlight
---
Tell us about your show, Jarret.
Although rooted in reggae, "The Dread Zone" has evolved into a show that celebrates many types of urban music, including funk, soul and even some disco and jazz. With early reggae modeled after American Do-Wop, and with "the disco mix" of reggae singles becoming a trend in the lat '70s/early '80s, the evolution of the sound of the show was inevitable. At the same time, with both reggae and funk centered around heavy bass-lines and brass, the sounds mesh together. Finally, both reggae and funk contain lyrics about the experiences of the poor. So, I can play reggae artist Martin Campbell questioning, "Can better really come?" back-to-back with the black-power funk band Boscoe singing that "money won't save you." Not only is music universal, so too is the theme of having to overcome suffering and injustice.
Is everything you play political in some way?
Not at all. Some of my favorite selections are just plain fun, and a lot of reggae/dub and funk are purely instrumental pieces. At the same time, I do like to use the power of the microphone to send a message of justice.
What are some of your favorite selections, both political and just plain fun?
Perhaps my favorite song at present is an old funk song called "Sticky Boom Boom," by the United Soul Association. As far as I know, this is the only song this band has released. The only lyrics are the title of the song which I think is scat for their sound. In terms of political music, reggae comes from the Trench Towns of Kingston, so most of its lyrical content is political. However, I at present I really do like the lyrics of Martin Campbell. His song, "Can Better Really Come?" (mentioned above) was a direct response to one of the most popular reggae tunes of all time: Delroy Wilson's "Better Must Come," which was itself political.
Let's take a left turn. Tell us about your day job.
I am Professor of Politics, Administration & Justice at Cal. State Fullerton, so perhaps the turn isn't so dramatic, because I teach courses in criminal and social justice. My areas of specialty are criminological theory, civil disobedience and nonviolent protest, and a new area of teaching and research for me — animals, law & society. This is a new course I've development that I'm particular excited about, as it explores issues of justice related to our treatment of animals.
You use to have a PA show (Last Spotlight article on Jarret: 5/16/2005. Available in the KUCI archives).
Yes! I hosted a program called "Justice, or Just Us?" every Thursday at 8am from 2002 – 2011. On the show, I interviewed academics and activists fighting for social justice. I loved the show!
Why did you change to music?
After 10 years, I started to get a little tired. Hosting a P.A. show is really labor intensive. I was either reading a book a week, or several articles for background on an issue. It just got to be too labor intensive, and I couldn't devote the time I felt was needed. So the 10-year mark seemed like a good time call it quits.
Do you miss doing public affairs?
Absolutely! I often hear stories or come across news items that I think would make great topics. And for me, "Justice, or Just Us?" was a form of activism that I really miss. Nothing is more important for social change than access to information.
Any memories of doing that PA show jumping out at you?
Having the opportunity to interview DEVO about their political roots was sublime! The band has always been extremely progressive and subversive. They infused humor into their delivery which made the message more palatable — kind of like SNL, the Simpsons or the Daily Show/Colbert Report. But songs like "Freedom of Choice" were straight out of the work of Erich Fromm. The band was thrilled to discuss such issues as conformity, postmodernism and the like, rather than comment on their top 40 hits. As a result, the interview was over 80 minutes long, and they were so happy with it, they asked for a copy. Although some of the topics discussed are dated (e.g., the 2004 Presidential election), the interview is still available as a podcast on the KUCI webpage.
Give us a snapshot of your background/upbringing.
I grew up in the San Fernando Valley and although my family wasn't rich, I never lacked any essentials. I was never good at sports and didn't ever feel comfortable in my own skin — so music was a sanctuary for me. Soon, I was listening to obscure music that none of my friends knew, and I became the "go-to-guy" for information about music. My mother realized that music was my lifeline, and she always supported my interest. When I was eleven, she arranged for me to attend my first concert (A Flock of Seagulls/The Fixx). When I was only 14, my favorite band (Clan of Xymox) was playing at the Roxy. It was a 21+ show. My mother called the club and sought permission for my cousin to escort me to the show. She had to waive all liability, but I got to see the show. Thanks again, Mom! When I attended UCI as an undergrad, it was only natural that I ended up at KUCI.
You've been at KUCI since — when?
Since 1990, minus a seven-year hiatus when I was attending grad school in New Jersey.
How's the station changed since you arrived?
The most obvious change is that through the Internet, the station can reach anyone with a computer. This is great. When I hosted my P.A. show, I had professors in Florida who subscribed to my podcast. Today, the biggest follower of "The Dread Zone" lives in Montreal.
And you've held various positions–General Manager, PA Director….
My first position was Marketing Director in 1993. I've also been P.A. Director several times, and I was General Manager in 2005.
What's the dial tuned to in your car?
In addition to KUCI, I listen to KPCC (where many KUCI alum work) and KPFK.
Favorite shows (music, public affairs)?
For music, I love Innamissions. Jason Pulaski is simply one of the most talented radio hosts we have on the air. His show always creates an ambiance, and he spends so much time preparing. For public affairs, I enjoy The Docket with Evan Simon, the Heather McCoy Show, and Weekly Signals.
These days, what do you do with your leisure time?
I love to hike, and two knee surgeries haven't stopped me yet.
And I have to ask, what are you reading?
I just finished George Saunders' Tenth of December, which I thoroughly enjoyed. Before that, I think I read three Italo Calvino books back-to-back. I finally finished If on a Winter's Journey a Traveler' which is nothing less than brilliant. I am about to pick up In the Shadow of Blackbirds by Cat Winters ' a former KUCI deejay (1989-93) and one of my close friends.
Any words of wisdom for any UCI students out there (or community members) who may be thinking about having a show?
Do it, have fun, and find yourself. Hosting a show is a great form of expression and self-realization. If anything, you find out that despite attempts by advertisers to make us all the same, we all have unique tastes, interests and views. KUCI helps us cultivate and express this uniqueness!
— March 25, 2014
---
Barbara DeMarco-Barrett is host of Writers on Writing, Wednesdays at 9 a.m., and a contributor to USA Noir: Best of the Akashic Noir Series (Akashic, 2013). Watch the book trailer at penonfire.com.
---