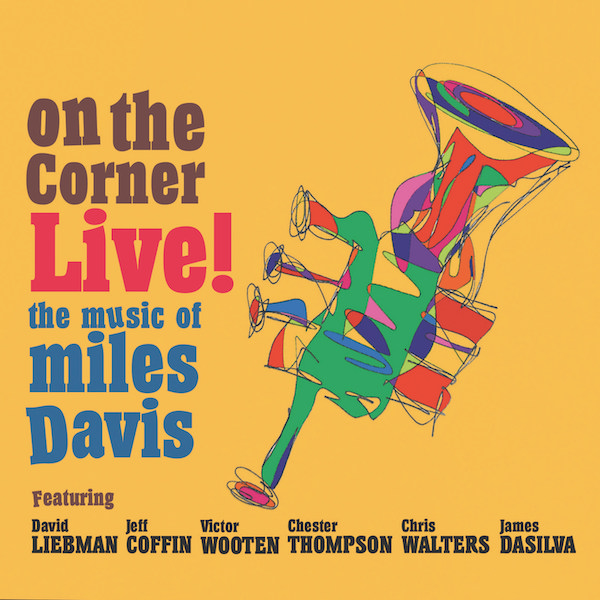 Jazz, Not Jazz | 2/26/19
26 February 2019 Jazz : Not Jazz
---
by Hobart Taylor, host of The Crystal Egg

Dave Liebman and Friends –  On the Corner Live!: The Music of Miles Davis – (Ear Up Records)
Miles Davis was always a moving target.  He was the bridge between Charlie Parker and the distant future.
During the late 60's to mid 70's he shattered the walls between rock and jazz not by making stylistic adjustments (speaking jazz with a rock accent and vice versa (fusion)), but by creating an Esperanto, his own language, which shattered genres and allowed for new ways of hearing and playing.  One of his compadres in this process was saxophonist Dave Liebman who is still one of the giants of jazz. Liebman recreates a live version on stage of the sound which demonstrates the personal and improvisational nature of this music. Electric Miles utilizes the sound and feel of electronics and so often is associated with studio based recordings. This release takes you back to the live shows of this time in Miles' creative life. He is joined by an all star cast including utility infielder Jeff Coffin also on saxes, bassist Victor Wooten, drummer Chester Thompson, Chris Walters on keyboards and electronics, and guitarist James Dasilva. The band writes a few new tunes in the same spirit as Miles and the recording serves as a reminder that this stream in American music is still vibrant and is open to multiple fresh and new expressions.
---
Joey Morant  – Forever Sanctified  – (blujazz)
From Charleston, South Carolina comes trumpeter Joey Morant.  Deep in the soul/jazz and post bop pocket, Morant provides the baseline, the standard of what excellence in jazz really means. His pairings with the brilliant organist Mike LeDonne in the midst of nuanced arrangements are exquisite. He is not innovating, rather he is perfecting. Most of the tunes are his, but there is a killer cover of Lee Morgan's "Sidewinder" here. The drummer, his son, Amadeus, is a marvel.
---
JV's Boogaloo Squad  – Going to Market – (Flatcar Records)
This trio flat out kills it. Organ, guitar, and drums, they can lay back in the cut or floor it and never break a sweat. Vulcan mind meld is at work here. The vibe is like vintage Butterfield/ Bloomfield. Sax solos on a couple cuts kick it all up just a notch further.
---
Joe Policastro Trio  –  Nothing Here Belongs  – (JeruJazz Records)
This guitar trio zags where you expect a zig while swinging always. Guitarist Dave Miller, drummer Mikel Avery, and Policastro holding down the bass line, sneak up on you whispering and insinuating seductively, then bang you're hooked. They bookend the release with fresh covers of rock tunes, but most of the tunes are Joey's and they are the shit.
---
Darrian Ford –  New Standards  – (Self Released)
Singer/songwriter Ford has found his own corner of jazz and pop. His tunes are well crafted, his lyrics sincere and heartfelt, his voice assured. Self effacing love song lyrics pair with more philosophical reflections. My favorite is an incipient soul classic "Ocean", a tune Al Green could have penned.  But don't pass up the tunes "Truth", and "Bag of Rocks" profound and sensitive songs indeed.
---
Catherine Russell  – Alone Together    – (Dot Time Records)
Catherine Russell is one of the grande dames of jazz. With blues based ballads, many of them laced with irony and humor, and occasionally definitive rendition of a standard or two, she is joined with a hot band that brings back the glory days of night club jazz. Close your eyes and imagine your own film noir.
---
Beegie Adair –   Grover's Hat Project  – (Self-released)
Pianist Adair is based in Nashville. She has played western swing, delta blues, and jazz standards for ever, and is a favorite among many of country music's most adept performers, several of whom shed their genre stylings to join her here. Like Dr. John or the Memphis players, her touch which is deeply light, guides and frames extraordinary performances. Joining her here are Vince Gill, Delbert McClinton, Ray Stevens, and Carolyn Martin on vocals.
---