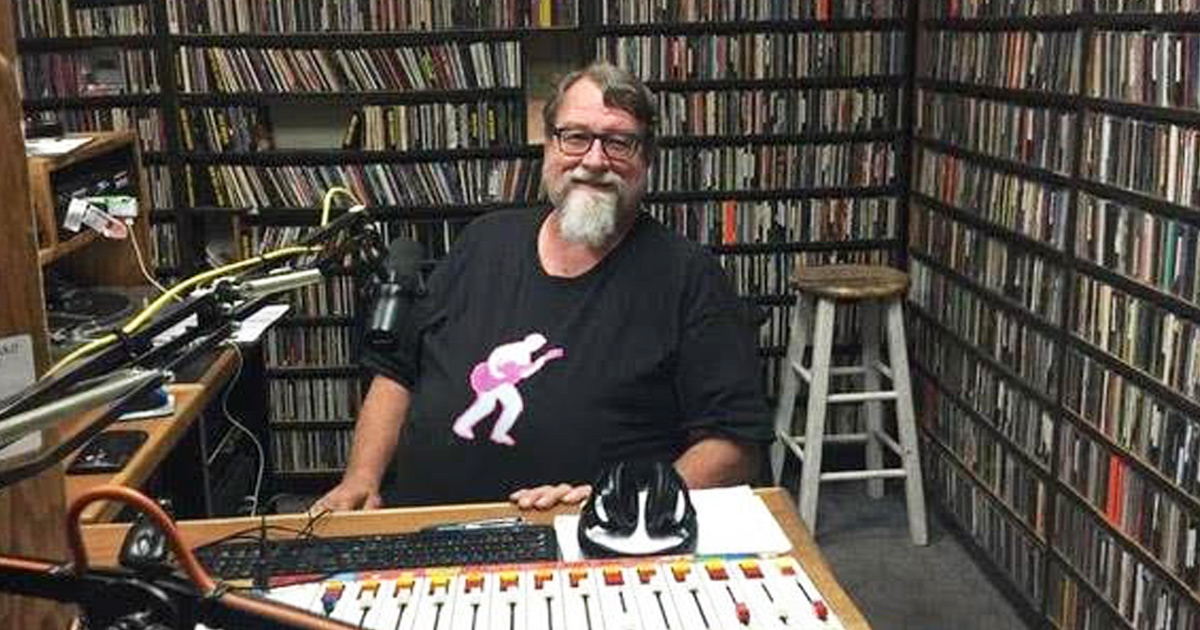 Sheldon Abbott | Cure for the Blues
1 January 2020 Host Spotlight
---
by Barbara DeMarco-Barrett
How did your show come about?  
Long time deejay with a few years at KUCI was asked to take over a retiring blues deejay's time slot and genre. That's when Cure for the Blues, Mondays 10 a.m. – noon Pacific time was born.
How long have you been on the air at KUCI?  
It's been 11 years — 8 years as a blues jock.
How do you choose the music you play?
I research blues songs and blues artists through the internet and I am friends with a few bluesmen and women. I play classic old blues and contemporary modern blues as well.
Have you made blues discoveries at KUCI?  
For myself I am always discovering music that I was unaware of so I find new music all the time.
What do you hear from your listeners?  
Happy to report that my listeners are solidly behind what I choose each week. Some as far away as France.
What do the blues cure, exactly?  
Good question. It's a feeling of well being, reassurance in our lives. The cure, the remedy, it's in the music…
Where can you go to hear the blues in Orange County?  
Original Mike's in Santa Ana, PCH Club in Long Beach, Malainey's in LB Harbor, Beatnik Bandido in Santa Ana, Campus JAX near OC Airport.
Why is it so hard to find the blues, on the radio or live?
It's there if you know when and where. KKJZ in Long Beach, KSQD in Santa Cruz, KLBC.ORG
What's on your nightstand?
Alkaline water bottle, fancy clock with colored face including temperature and humidity
In your fridge?  
Almond milk, yogurt, probiotic smoothie, eggs, Claussen pickle slices, 1% lactose-free milk, zero sugar/zero carb flavored carbonated water.
The last great book (or two) that you read.
They Call Me Coach by John Wooden and Catch 22 by Joseph Heller.
— January 1, 2020
---
Barbara DeMarco-Barrett has hosted Writers on Writing (Weds 9 a.m. PT) for 21 years. She teaches here and there, has published here and there, and her book, Pen on Fire (Harcourt, reissued by Mars St. Press) was a Los Angeles Times bestseller. More at penonfire.com.
---