Syndicated Potpourri Archive on mp3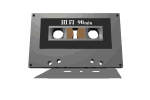 Selected shows from our archive are available as mp3 files here.
---
2007
Nuclear Testing Radioactivity: Dirty Harry, part 1; Domestic Workers: Mothers, Migrants and Maids of Honor.
For our October 15, 2007 show we aired two programs from Making Contact, a production of National Radio Project.
Dirty Harry: When the American Dream Became a Nightmare, Part 1: In 1951, the first Atom bomb was detonated over a section of desert called Frenchman Flat, about ninety miles northwest of Las Vegas.
For more than forty years, this stretch of sage brush and sand would become ground zero for U.S. nuclear testing. In fact, the last detonation happened just fifteen years ago, on September 23, 1992.
Since the early 1990.s, independent producer Claes Andreasson has interviewed test site workers, scientists, legal scholars and test officials, as well as people living .downwind. from the Nevada Test Site. "Dirty Harry: When the American Dream became a Nightmare" is a culmination of those interviews.
Host Jon Beaupre will be our guide as we hear the stories about the early years of testing and how it affected people working at, and living nearby the test site.
Featuring:
Kern Bulloch, sheep farmer, Cedar City, Utah; Hal Curtis, iron worker at the Nevada Test Site, (Interview courtesy of KNPR-Las Vegas); Troy Wade, former test manager, Las Vegas, Nevada; Elmer Picket, Claudia Peterson, Michelle Thomas, "downwinders," St. George, Utah; Janet Gordon and Patricia Gordon Dominguez, "downwinders," Las Vegas, Nevada; Mike Wilcox, former test site worker, Las Vegas, Nevada; Joseph Lyon, University of Utah professor, Salt Lake City; John Gofman, professor emeritus, San Francisco, California; Bruce Jenkins, U.S. District Court Judge, Salt Lake City, Utah.

Senior Producer/Host: Tena Rubio
Contributing Freelance Producer: Claes Andreasson and host Jon Beaupre
Associate Producer: Puck Lo
Interns: Samson Reiny and Joaquin Palomino

"Dirty Harry: When the American Dream Became a Nightmare" was made possible in part by the PRX reversioning project.
For more information, see: www.radioproject.org/archive/2007/4107.html.
Mothers, Migrants and Maids of Honor: They are mothers, migrants and caregivers to our children and our elders. Domestic workers are the backbone of many American families, their own families and their communities. On this edition, through their own words, we pay tribute to the many working women of color who are struggling for acceptance, recognition and their rights.
Featuring:

Radha Kanan, Christine Lewis, Joyce Frances, Erline Brown, Marina Lopez,
Joyce Campbell and Bertha, domestic workers; Sylvia, domestic worker and
volunteer for Mujeres Unidas y Activas; Inez Lazarte, volunteer organizer,
Women's Collective of La Raza Centro Legal.



Senior Producer/Host: Tena Rubio
Contributing Freelance Producers: Mitch Jeserich and the Community News
Institute
Associate Producer Intern: Alexis McCrimmon
Translation: Frank Rubio and Jill Shenker

For more information: www.radioproject.org/archive/2007/3607.html

To listen to the entire show, click here:

Iraq War: Media Coverage and Iraqi Refugee Crisis
For the next edition of "Syndicated Potpourri," a new KUCI public affairs show that brings eclectic programming from the National Radio Project and other alternative sources, we focus on two aspects of the U.S. occupation of and war in Iraq: Misleading media spin and the growing refugee crisis. "Syndicated Potpourri" airs from 8-9 a.m. on KUCI, 88.9 FM in Orange County, and is webcast simultaneously via http://kuci.org.
Info. on the the NRP's Making Contact program, "War Made Easy: Norman Solomon on Media and Militarism. We talk with media critic Norman Solomon and hear excerpts from the powerful documentary, "War Made Easy: How Presidents & Pundits Keep Spinning Us to Death." Narrated by actor Sean Penn, this new film is being shown by peace activists across the country to help stop the war in Iraq. At UCI Libraries, the DVD of the film is available at the Langson Library Multimedia Resources Center for viewing by UCI students, faculty and staff (MRC Call Number PN4784 .W37 W385 2007). Solomon's book of the same name is available at Langson Library Call Number PN4784.W37 S65 2005.
Film producers at the Media Education Foundation have adapted Solomon's book "War Made Easy" into a documentary. Community screenings are also being organized - including a benefit premiere in Oakland for Making Contact.
Norman is the Executive Director of the Institute for Public Accuracy. He is also one of the founders of National Radio Project which produces Making Contact. NRP's executive director, Lisa Rudman, sat down with Norman to discuss how spin is spun. More info from: www.radioproject.org/archive/2007/3107.html.
Info on the Making Contact program, "The Growing Iraqi Refugee Crisis:"
Since 9/11, the U.S. Congress has appropriated $610 billion dollars in war-related money. With inflation figured in, that's roughly the same amount spent over the full 16 years of the Vietnam War. The Iraq War alone has cost the U.S. $450 billion dollars.
And what about the cost to the Iraqi people? In addition to civilian casualties, since 2003 hundreds of thousands of Iraqis have been forced to flee their war-torn country to nearby neighboring countries--countries that either don't want them or can't take care of them.
On this edition, Making Contact correspondent Dahr Jamail takes us to the streets of Damascus, Syria where we hear from the Iraqi refugees themselves and the organizations trying to assist them.
Featuring: Eman Abdul Rahid, Iraqi woman whose arm was broken in a car bomb; Adhem Mardini, UNHCR public information officer, Damascus office; Abu Noor, teacher; Omar Jassim, laborer; Rathman Shakr, former detainee and torture survivor; Adnan, ex-Army officer; Dr. Omar Al-Khattab, young Iraqi doctor; Sarrah, student of dentistry; Hummam al-Mukhtar, 17 year old Iraqi student; Hussam, 22 year old Iraqi student; Adel Al-Jabbah, Amir Alaby and Abdel Aziz, Syrian shop owners.
To listen to the entire show, click here:

For more info: www.radioproject.org/archive/2007/3007.html
The Iran Agenda and Beyond Bars
On 1 October 2007, at 8 a.m., we kicked off this new public affairs show on KUCI with two programs from National Radio Project's Making Contact: The Iran Agenda and Beyond Bars: Community Resistance to Prison Expansion.

To listen to the entire show, click here:

---
&copy Daniel C. Tsang 2007-